New Year is definitely one of the main occasions in the year that never fails to get everyone excited. Here in Civitatis, we've selected the best New Year's Eve destinations in the world that host incredible parties and events to kick start 2022.
Whether it's welcoming 2022 with a glass of champagne, a countdown party with your friends, or an intimate dinner with your partner or family, everyone wishes to do something special in order to welcome the arrival of this new year.
New York, United States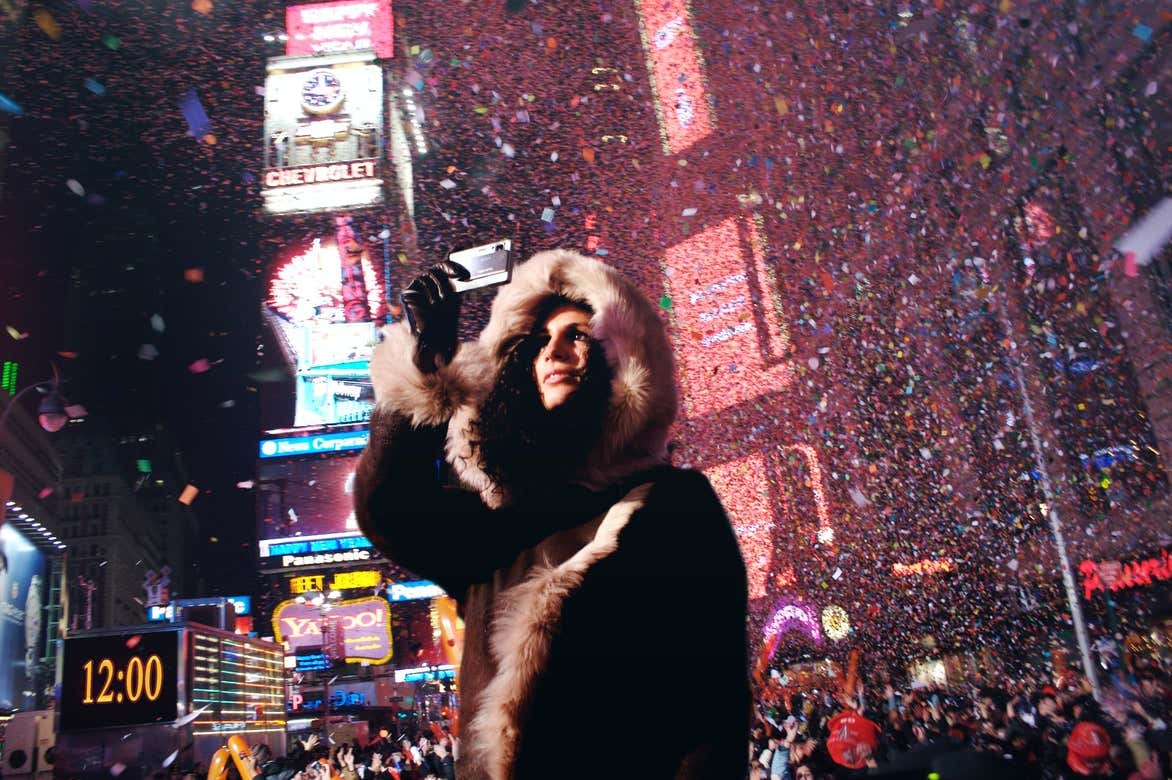 Nothing compares to the New Year's Eve celebrations in Times Square, New York's most iconic venue. Thousands of people flock to the square to see the magnificent Waterfront Crystal Ball drop at midnight on the enormous screens installed throughout the square. People are always completely mesmerized by New York's fireworks displays in Central Park and New York Harbor.
Also, New York is unquestionably the best destination in the world to ring in the New Year, as it provides an abundance of options for New Year's Eve celebrations. You may also go on a luxurious dinner cruise on a yacht on Staten Island while enjoying a cocktail and taking in the most beautiful views. And of course, at any of New York's many bars, you may dance the night away to welcome 2022 in style.
Sydney, Australia
The mesmerizing fireworks over the Sydney Harbor are always quite the sight to behold. You can witness the colorful fireworks on luxurious harbor cruises that offer unforgettable experiences with drinks, fancy food, and stunning fireworks at Sydney's most iconic location, the Sydney Harbor. Booking an extravagant dinner at any of the waterfront restaurants is also a great way to celebrate New Year's Eve with a bang.
Singapore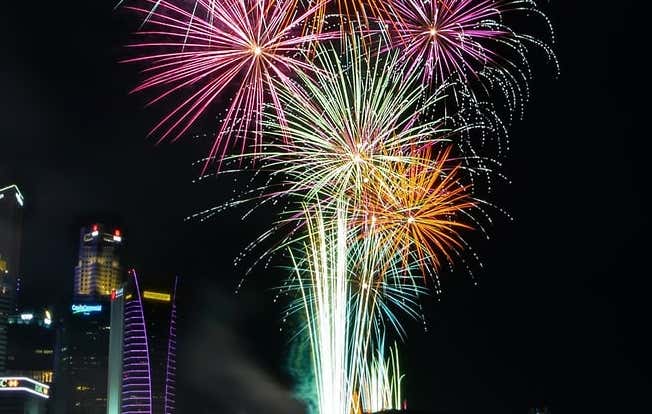 Large events and exciting parties take place all over the country on New Year's Eve. With so many possibilities for celebrating the New Year in Singapore, no visitor will be bored or feel left out, since there is something for everyone, from hippy parties, lavish new year cruises to opulent penthouse festivities. And, of course, let's not forget the incredible fireworks display!
Venice, Italy
On New Year's Eve, spectacular celebrations are arranged for the people's amusement. Witness an Italian-style New Year's Eve celebration that begins with a spectacular dinner – nothing compares to a true Venetian-style dinner cruise on a boat with the best scenic views. Another venue in Venice where you can experience a charming New Year's celebration at the concerts in the La Fenice Opera House, perfect for art and theater aficionados.
The biggest event in Venice, however, is in St Mark's Square, where a large crowd gathers at midnight to welcome the new year. Many singers and entertainers perform here, and as the clock strikes at midnight, a gigantic firework display takes place.
Las Vegas, Nevada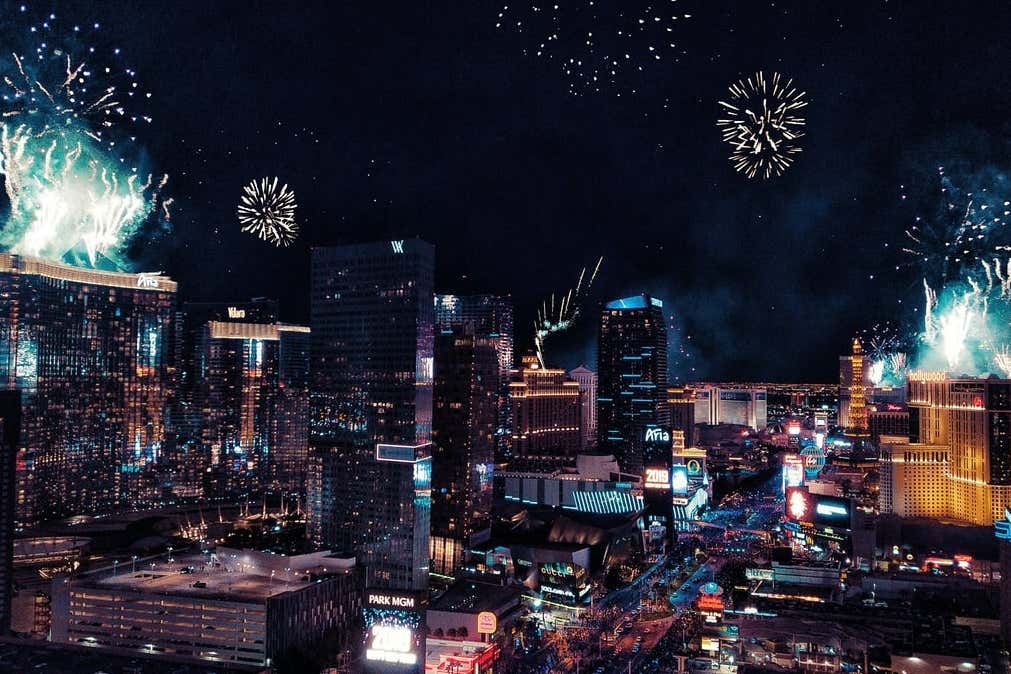 Next, we have Las Vegas, one of the most well-known party destinations in the world, which comes alive with its vibrant casinos, nightclubs, hotel events, insane fireworks, and much more. Visit Las Vegas Strip, where a tremendous New Year's Eve party takes place. Some of the greatest nightclubs in Las Vegas to enjoy the best New Year parties in 2022 include Gold Diggers, Lavo Casino Club, Drai's Nightclub, Club 101, and Omnia among others.
London, England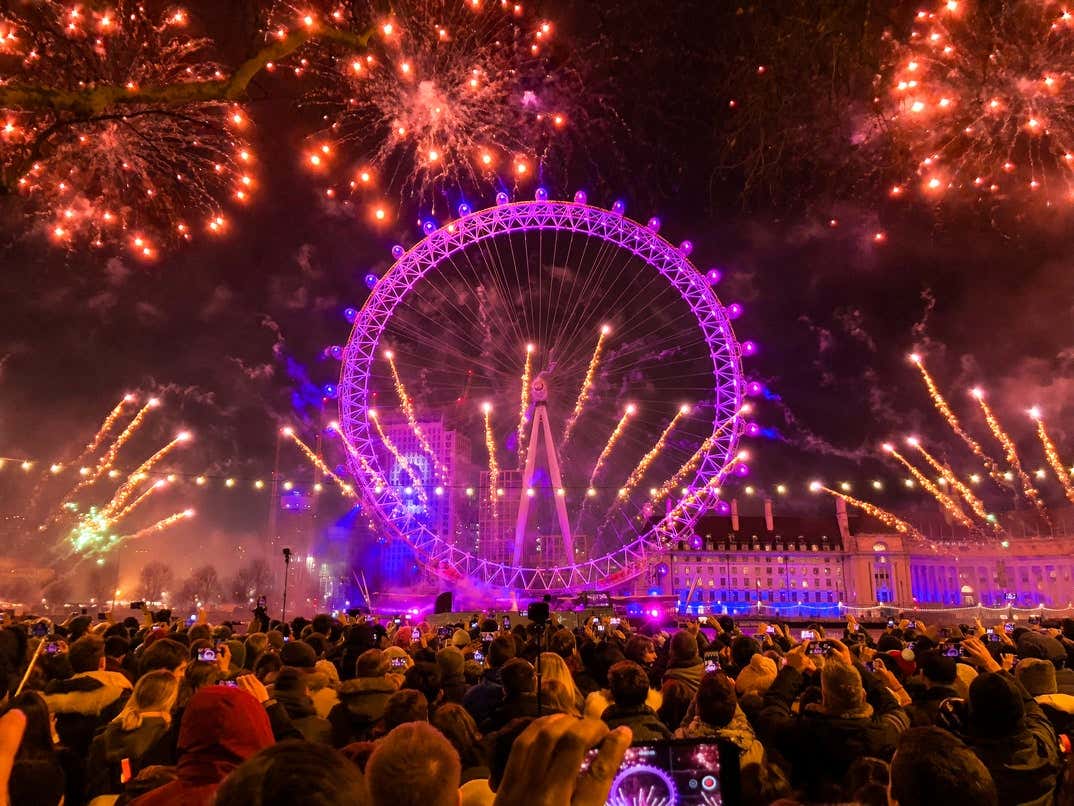 London is another one of the best destinations to visit on New Year's Eve, as New Year's Eve is celebrated in style. The Thames River becomes the stunning backdrop of the New Year fireworks. While seeing the fireworks at the main stage requires a fee, however, free views can be enjoyed from places such as Alexandra Palace and Primrose Hill.
Another great option to admire the fireworks is dining at London Skybar, where you can enjoy a thrilling champagne celebration while admiring the spectacular views from the top. Big Ben, one of the most iconic landmarks in London, welcomes the New Year with a unique countdown party as well.
Dubai, UAE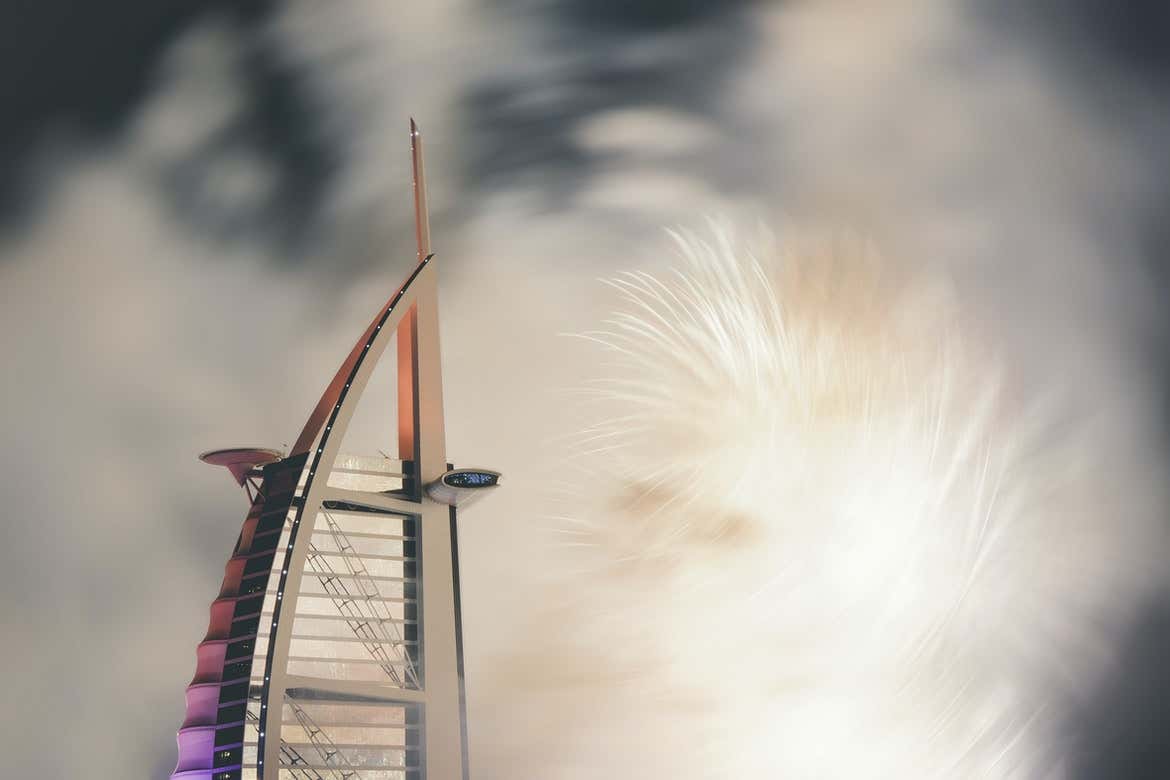 The Burj Khalifa's lavish performances and the Dubai Fountain's live water music are definitely the way to go. Many people assemble at the Dubai Fountain's shoreline to witness the world's best New Year's celebration, which includes the Burj Khalifa's incredible light and music performance, as well as the Dubai Fountain's light and water show.
In addition, you can also reserve a seat at one of the restaurants along the waterfront to enjoy a delicious dinner while taking in the gorgeous views. You could also go to Burj Plaza and get a table to dine while taking in the unobstructed views of the Dubai fireworks.
Tokyo, Japan
Festivities in Tokyo begin on December 29th and last all through January 4th. – you get to celebrate for a week, not just for one day. How cool is that? Meiji Shrine, a very popular tourist destination and iconic shrine in Tokyo, is one of the greatest sites to celebrate the New Year in Tokyo.
Incidentally, Zoji-ji Temple, where a monk rings the bell 108 times to signal the advent of the new year, is definitely another fantastic site to celebrate the new year in Tokyo. Locals and tourists alike also visit the temple because of its religious and cultural significance. If you enjoy a more crowded environment and a party atmosphere, attend the Shibuya Crossing countdown party – it's so worth it!
Madrid, Spain
Last, but not least, we had to include Madrid, a city known around the world for its wild and fun parties, especially on New Year's Eve. If you're looking for a place to celebrate New Year's Eve, we strongly advocate for this city as one of the best candidates. One distinctive tradition observed in Madrid is to eat 12 grapes at midnight, one for each bell sound.
According to tradition, it brings good luck for the new year and it's also very fun to do it with friends and family. Another popular location for New Year's celebrations in Madrid is the Royal Palace. At Puerta del Sol, there always is a fantastic countdown party offering a wide range of drinks, food, and of course, dancing.