2020 is finally over! Although there are safety measures we must continue to respect as we face the coronavirus, in 2021 slowly but surely we'll be able to resume travelling. So here at Civitatis, we want to start with these top 12 destinations that await us in 2021.
Each of the destinations has been selected for unique reasons. Cultural epicentres, exquisite cuisine, grand monuments and stunning landmarks…
The key dates for 2021 are also closely linked to tourism and we're sure that this year we'll see great advances. All you have to do is pack your suitcase and plan your trip. Are you with us?
European culture in Timisoara
When talking about the top 12 destinations for 2021, one of them has to be Timisoara, which will be named European Capital of Culture and Cultural Heritage this year. This Romanian city stands out for its picturesque old centre, where you cannot miss such relevant monuments as the Metropolitan Cathedral or the Huniazilor Castle.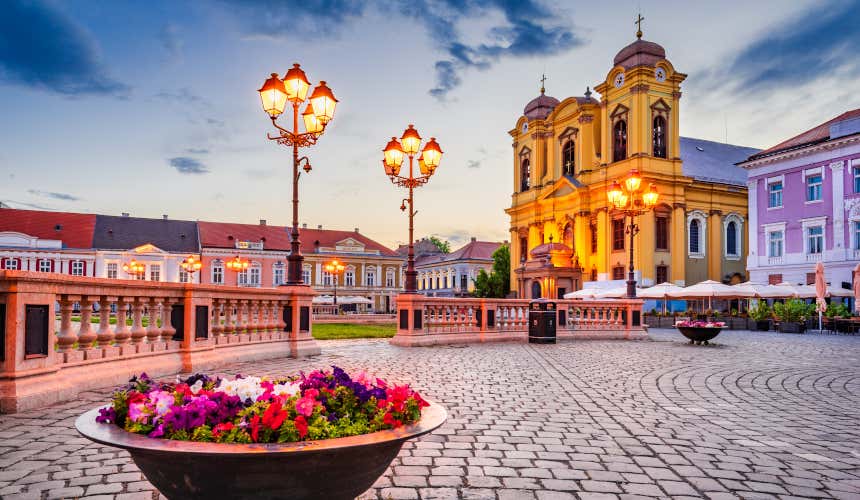 You can also take advantage of your visit to Romania to visit other cities in the country, such as Bucharest, Brasov or Cluj.
Greek culture in Eleusis
Along with Timisoara, the Greek city of Eleusis shares this 2021 European cultural capital. A perfect excuse to visit this Hellenic city, located just half an hour from Athens. The capital of Greece is always worth a visit, and even more when it comes to European culture, as much of its origin is here.
Eleusis also has a large port where you can sail to the main Greek islands, such as Santorini or Mykonos.
Zrenjanin, one of the top 12 destinations for sport
Zrenjanin, located in northern Serbia, has been named the European City of Sport for 2021. Most of the city's sports facilities, such as its athletics track, are located on the banks of the Begej River. We recommend taking a walk along the river, as the city's main monuments are located on its banks.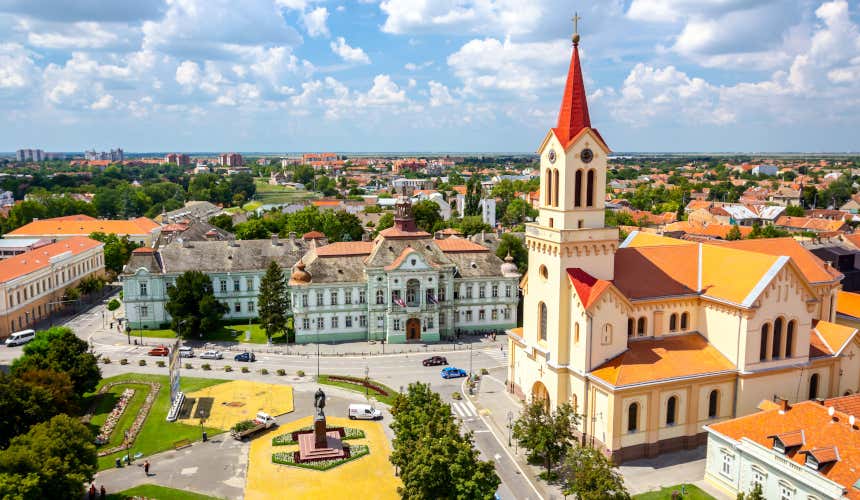 Zrenjanin has great connections and in just over an hour you can be in Belgrade, the country's capital.
Murcia and its delicious gastronomy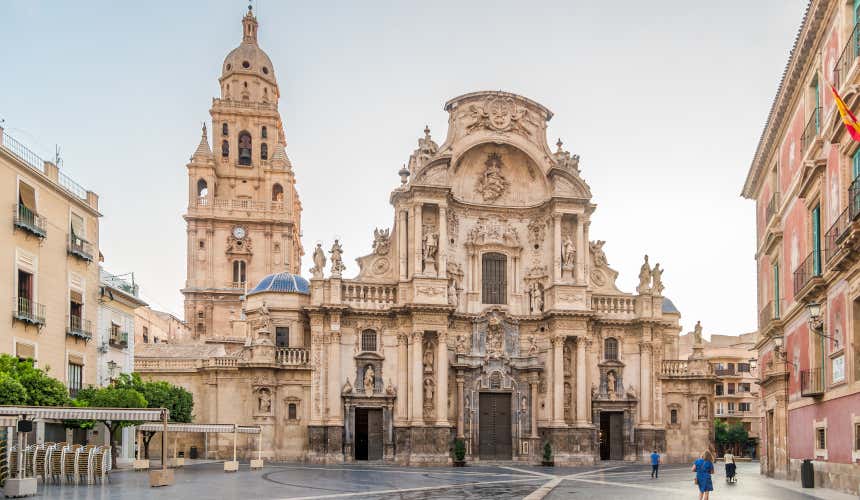 The region's slogan is ¡Murcia, qué hermosa eres! (Murcia, how beautiful you are!), but it could also be "how delicious you are" since this top 12 destination has the privilege of being the Spanish Gastronomic Capital of 2021. Paparajotes, zarangollos, michirones… if you don't know what these terms mean, then you should pay a visit to one of Murcia's restaurants during this year.
Naples and the rhythm of the opera
Any excuse is valid to visit Naples, but this year there are many more reasons. In August, the capital of the Campania region will celebrate the centenary of Enrico Caruso, the tenor who dominated all the world's radio stations during the 1920s. A great excuse to visit this top 12 destination for 2021
Santiago, Xacobean year 2021
In 2021 Santiago de Compostela will celebrate a new Xacobean year. It's worth going to the city just to see how the Holy Door of the cathedral opens, whether on a pilgrimage, by train, car or plane. Regardless of the means of transport you choose, a dish full of delicious octopus is another great reason to visit the Plaza del Obradoiro and its surroundings.
You can also take the opportunity to visit other cities in Galicia.
The Grand Cairo Museum opens in 2021
Cairo could not be missing from the list of top 12 destinations for 2021, because this year will see the inauguration of the Grand Egyptian Museum take place. Located just two kilometres from the Giza necropolis, this museum aims to be one of the reference centres for the study of Egyptology.
Apart from Cairo, you can also visit other cities in Egypt to visit their museums dedicated to the fascinating Pharaonic era.
What can you expect in Madrid in 2021?
You're sure to enjoy delicious recipes, as Madrid has been named the 2021 Capital of Ibero-American Cuisine. Book any of these food tours around Madrid and you'll understand why it's said that the Spanish capital is the gateway to heaven.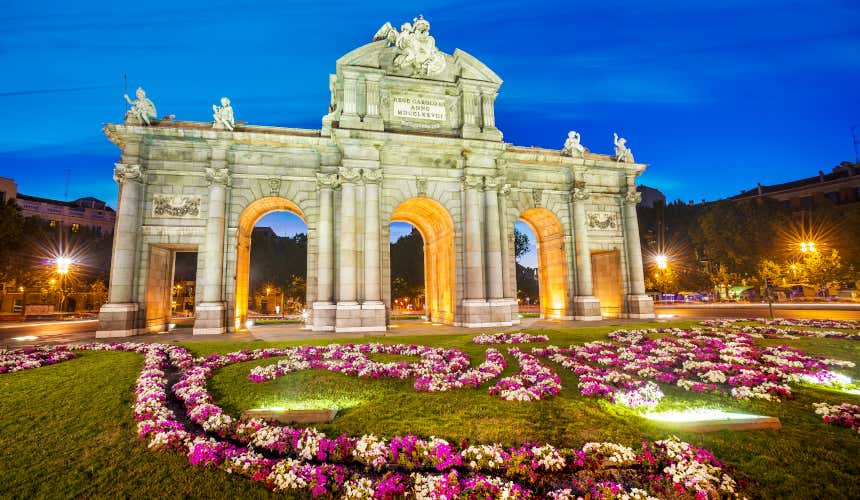 The Community of Madrid also has other fascinating destinations where both food and culture can be perfectly combined.
Corsica, remembering Bonaparte
In 2021, the French island of Corsica will commemorate the bicentenary of Napoleon Bonaparte's death. The illustrious general was born in Ajaccio, a city that will be dedicated in the coming months to remembering the figure of its most illustrious citizen. Napoleonic history fans won't just find several references to this character around this top 12 destination but also captivating Mediterranean landscapes that you won't want to leave.
Burgos and the 800-year-old Cathedral
This magnificent temple and Gothic style masterpiece celebrates an impressive 800 years in 2021. A visit to Burgos wouldn't be complete without its cathedral, its roasted lamb, the monastery of Las Huelgas or its…You can see why this top 12 destination deserves a visit this year!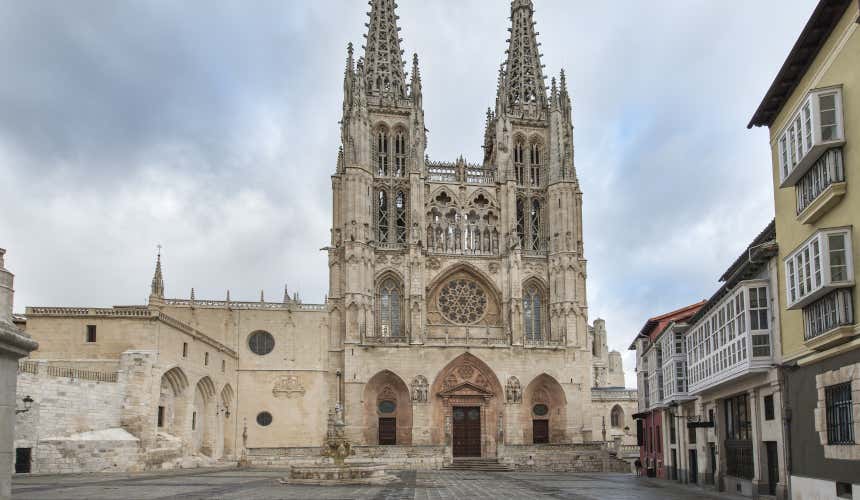 On the way to the city, it's also worth stopping at one (or several) of the beautiful destinations in Castile and Leon.
Peru celebrates its Bicentenary
The next 12 months will be very special for Peru, which will celebrate the bicentenary of its independence. Lima, Cusco, Arequipa, Puno and many other cities of the Andean country will celebrate this landmark year, highlighting the main attractions of its gastronomy, culture and art.
Art and architecture in Arles
2021 will also be a very important year for this top 12 destination, which will inaugurate LUMA, a modern centre dedicated to art and architecture that was designed by Frank Gehry. The French region of Provence has always been the birthplace of great artists. Let the Dutch painter Vincent Van Gogh, who spent his last days in this beautiful region, tell you that.