Whether for their vertiginous falls, the landscapes that surround them or the beautiful snapshots they create, waterfalls are one of nature's biggest attractions. At Civitatis, we bring you a list of 10 of the world's tallest waterfalls – absolute must-sees for your next trip!
1. Angel Falls, Venezuela
Angel Falls in Venezuela is considered the highest waterfall in the world, featuring a plunge of more than 800 meters. This epic waterfall was found in 1933, when aviator James Angel was flying over the Venezuelan jungle. From that moment on, it went from being a secret of the Pemón indigenous people to an authentic icon of the country.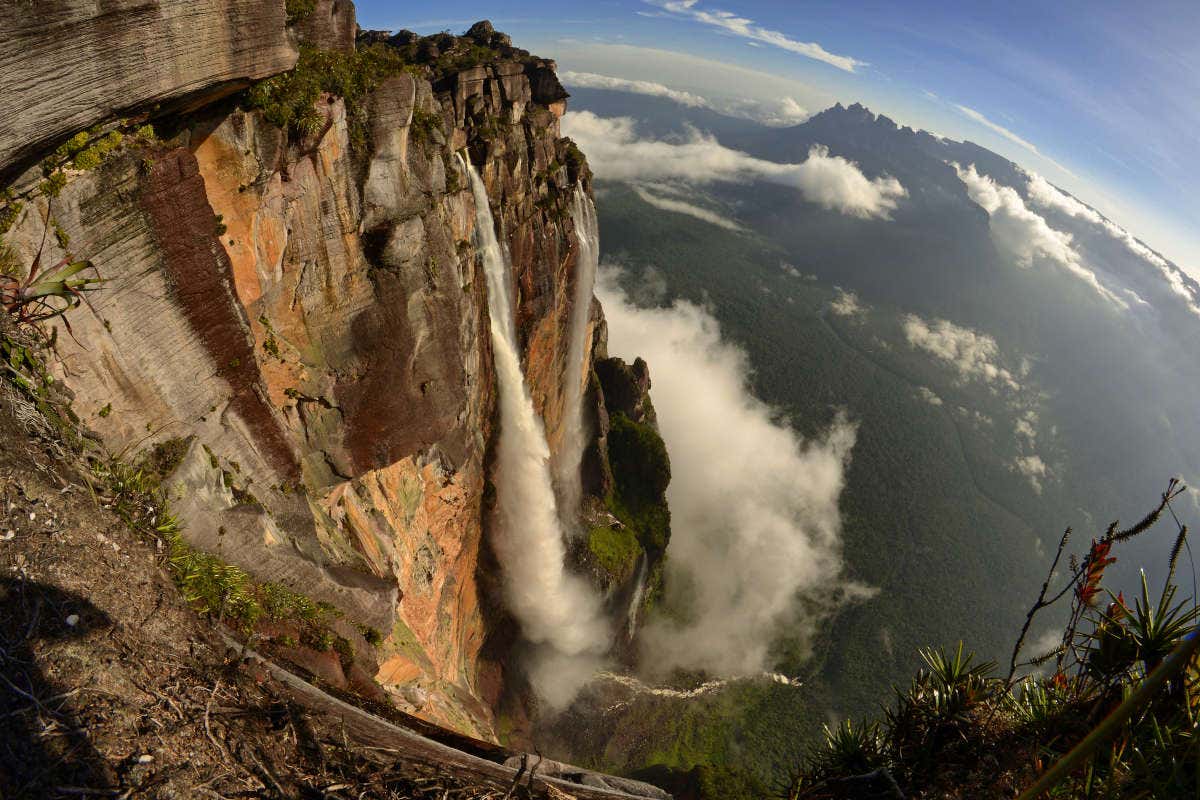 2. Tugela Falls, South Africa
Next, we move to the Drakensberg Mountains of South Africa. There lies Tugela Falls, second on the list of 10 of the world's tallest waterfalls, with a combined total drop of 948 meters. Upon arrival, two trails lead us to the falls, which consist of five distinct drops, creating one of the most impressive landscapes of the country, especially during the rainy seasons.
3. Victoria Falls, Zimbabwe & Zambia
Our list of the world's tallest waterfalls continues with Victoria Falls, a natural space shared between Zambia and Zimbabwe. Here, the Zambezi River pours into a gorge 108 meters deep, making it the largest sheet of falling water on Earth, thanks to its combined height and width. If you're planning a trip to this natural spectacle, a helicopter tour of Victoria Falls is an absolute must!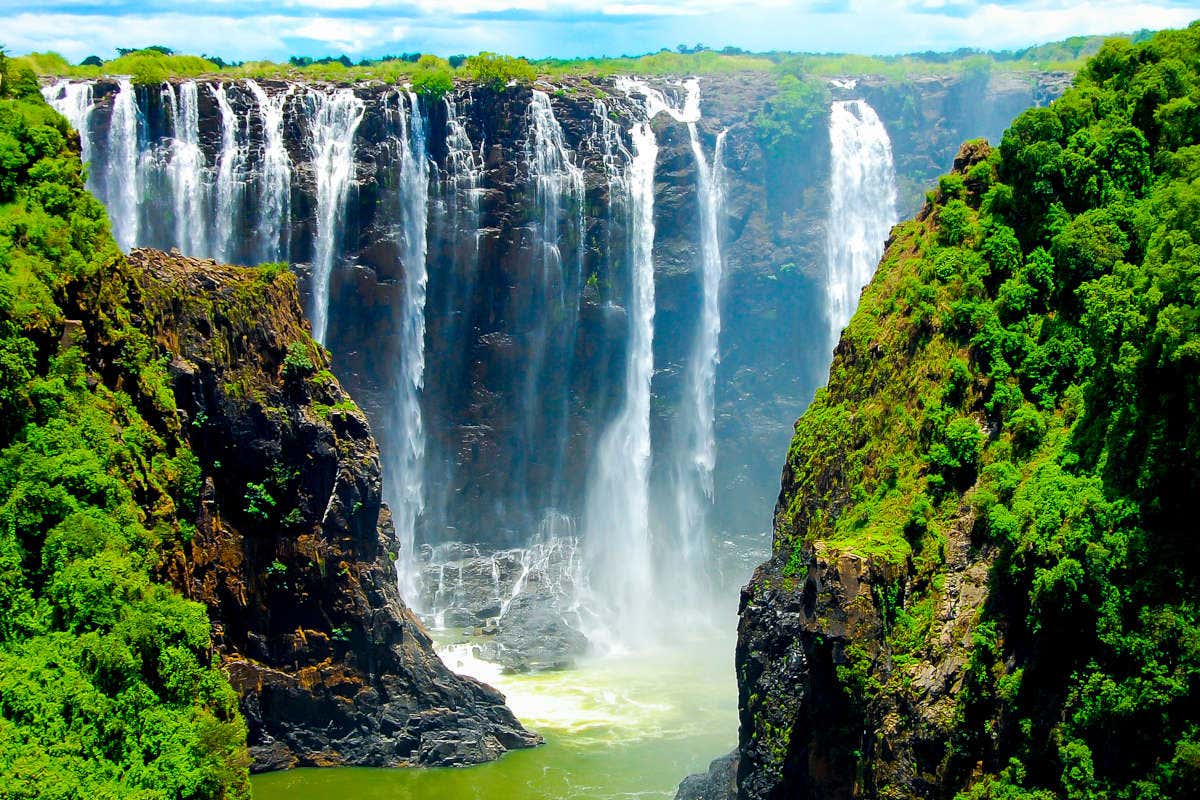 4. Iguazu Falls, Brasil & Argentina
The Iguazu Falls are one of the most impressive natural landscapes in the world and a favorite destination for any traveler going to Brazil or Argentina. Declared a World Heritage Site by UNESCO, it can be visited from both the Argentine and Brazilian sides, both perfect to enjoy its famous path to the Garganta del Diablo (Devil's Throat).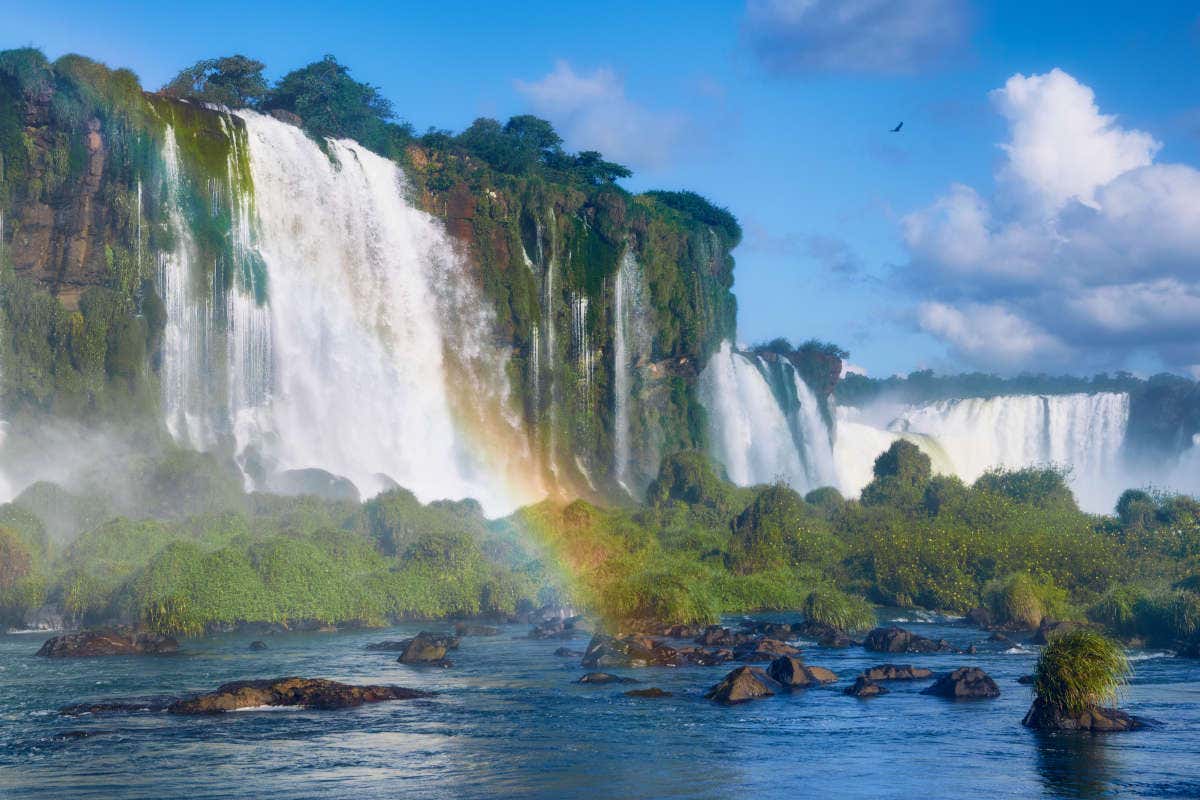 5. Niagara Falls, Canada & United States
Another must-see on the list of 10 of the world's tallest waterfalls is Niagara Falls, located on the border between the United States and Canada. Its fame is not due to its height, 52 meters, but rather for its amplitude and its 3,000 tons of water per second of fall. We recommend a trip to Niagara Falls from Toronto or New York.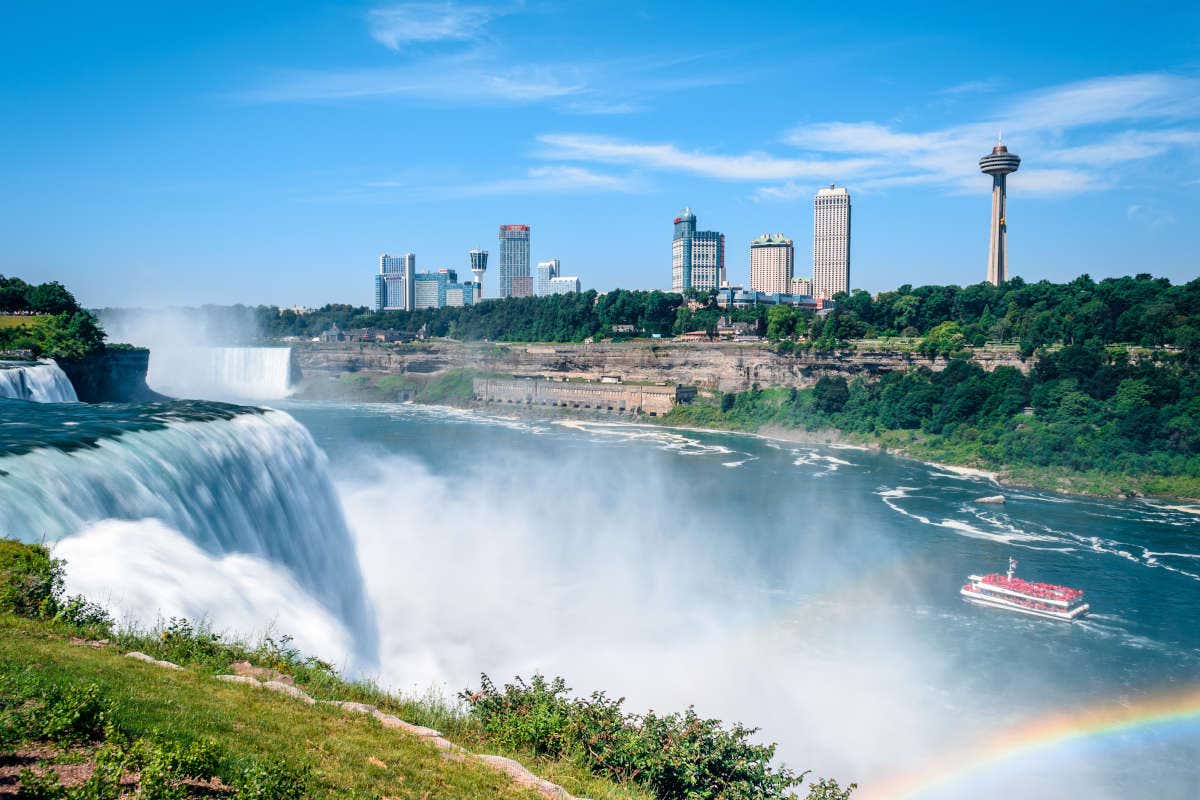 6. Skógafoss, Iceland
The Skógafoss waterfall is one of Iceland's most popular attractions. This impressive waterfall, featuring a drop of more than 60 meters, is located in one of the country's most impressive landscapes. Water cascades over a bed of black stones that contrast with the emerald green color of the slopes. Sounds beautiful, right? This breathtaking scenery even appeared in the popular series, Vikings!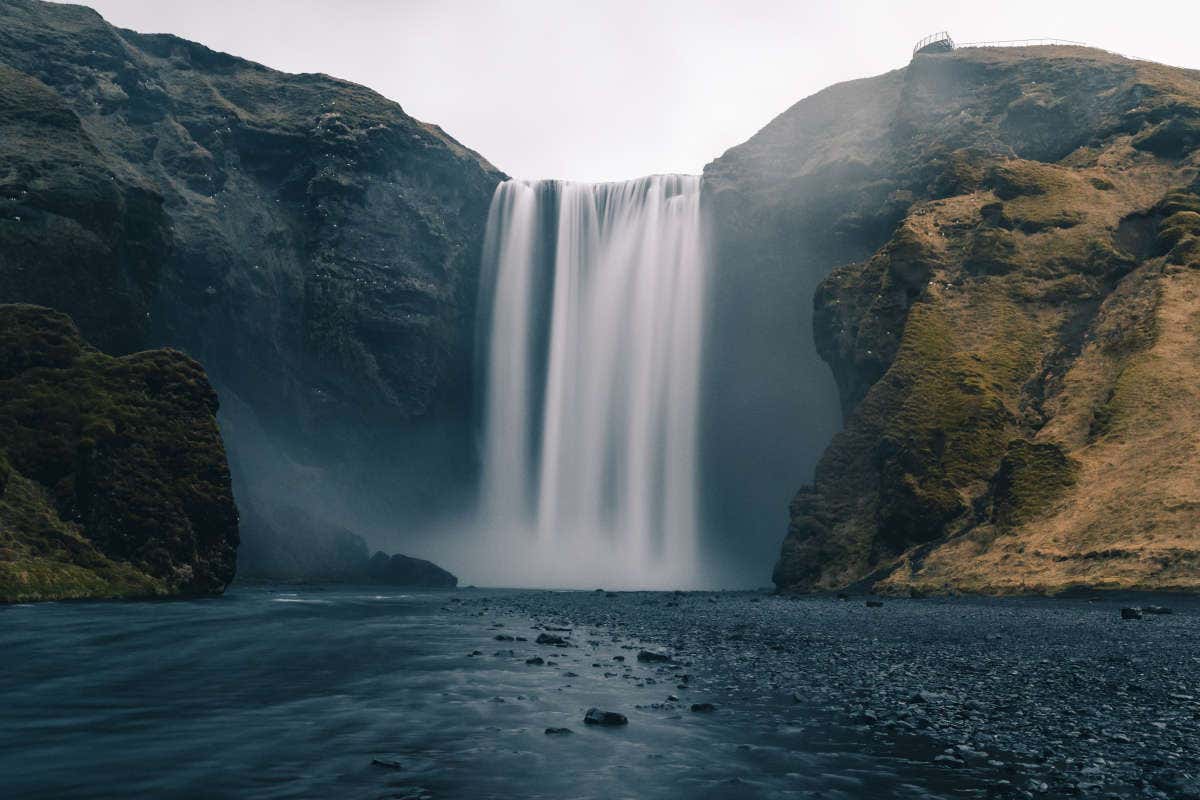 7. Vinnufallet, Norway
Next up on our list of 10 of the world's tallest waterfalls is the Vinnufallet Waterfall, in Norway. This waterfall boasts the title of the highest waterfall in Europe, with a depth of 865 meters. Located near the town of Sunndalsøra, accessing it is very easy, so you have no excuse not to visit on your next trip to Norway!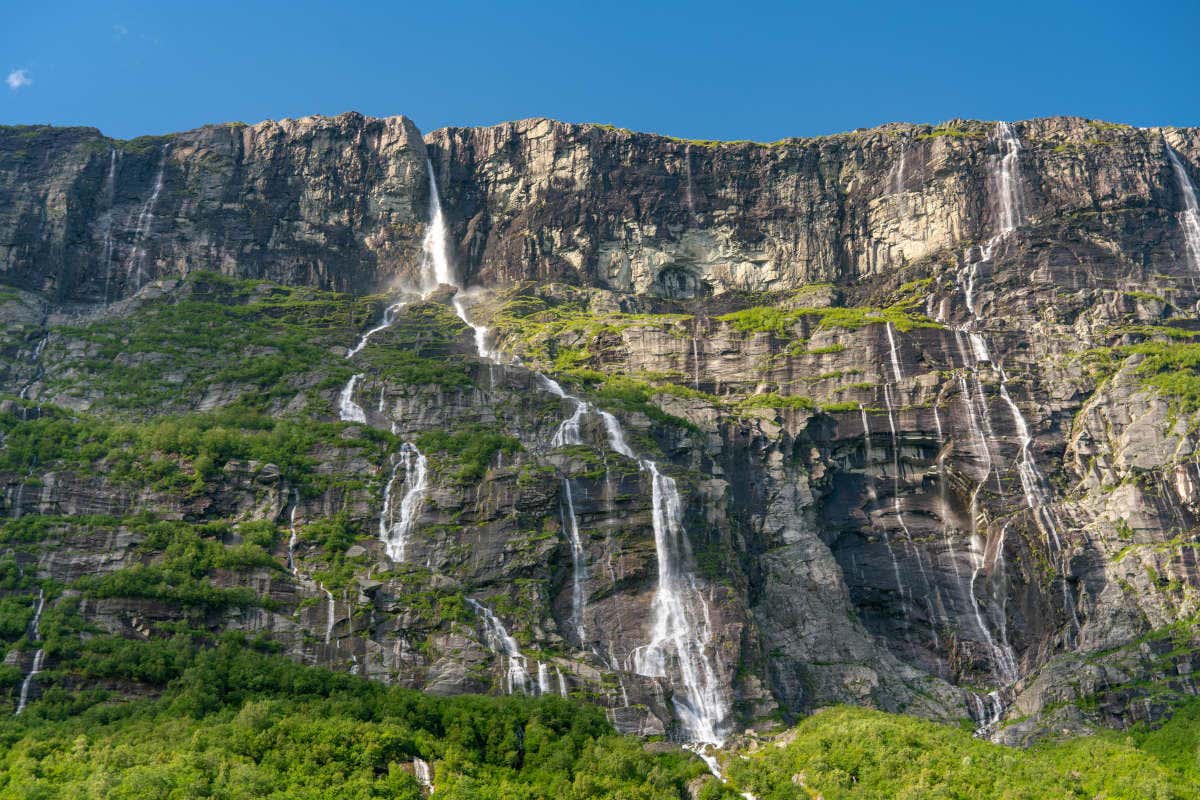 8. Yosemite Falls, United States
Although Niagara Falls is the most famous, Yosemite Falls is one of the tallest waterfalls in North America, at 739 meters. To see this spectacular cascade, head to Yosemite National Park, one of the most popular nature destinations in the western United States.
9. Olo'upena Falls, United States
Boasting a 900-meter drop, Olo'upena Falls, on the Hawaiian island of Molokai, is surrounded by mountains and has a constant supply of water thanks to the frequent rains. Plus, the currents cause a series of consecutive falls from the edge of the cliff, creating a truly extraordinary sight.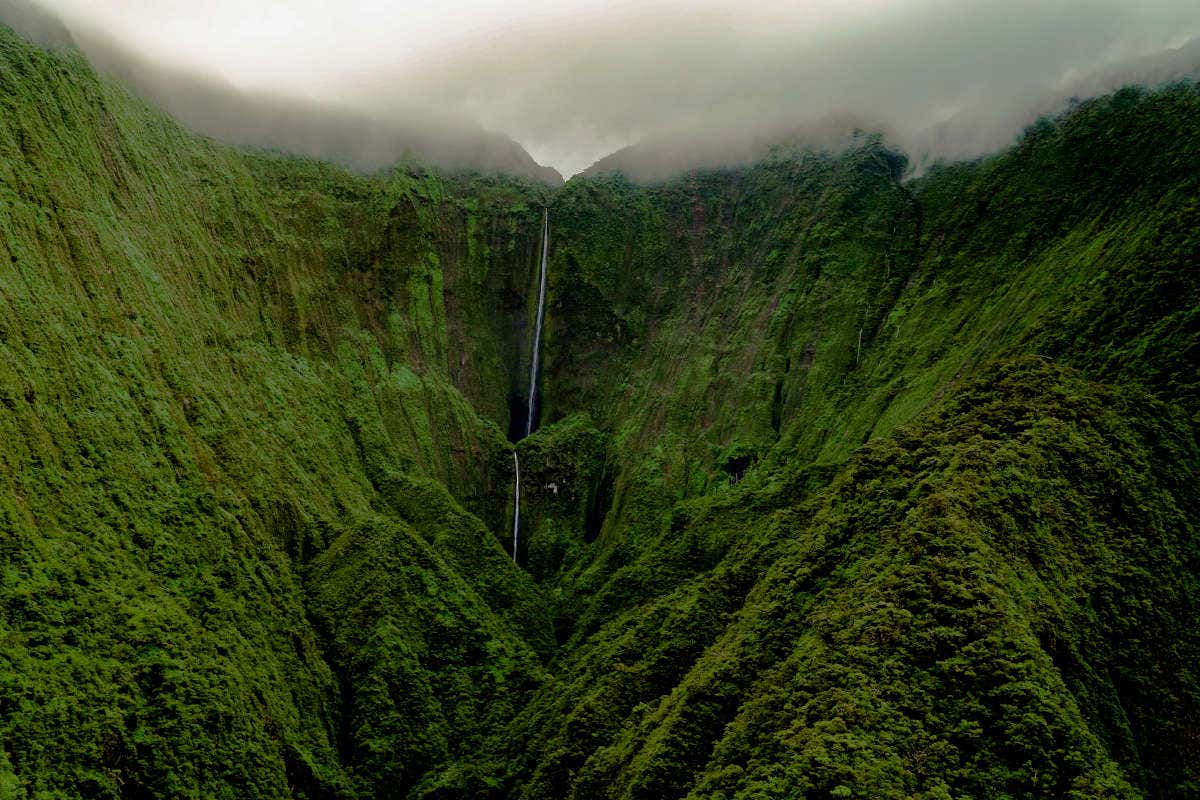 10. Epupa Falls, Namibia
Located in one of the most remote points of Namibia, Epupa Falls is a real oasis for nature lovers. This waterfall on the Kunene River is one of the most important in southern Africa. Although it has a maximum drop of 20 meters, it produces a stunning landscape full of consecutive falls between the rocks. An awe-inspiring way to close a journey to the world's most impressive waterfalls!