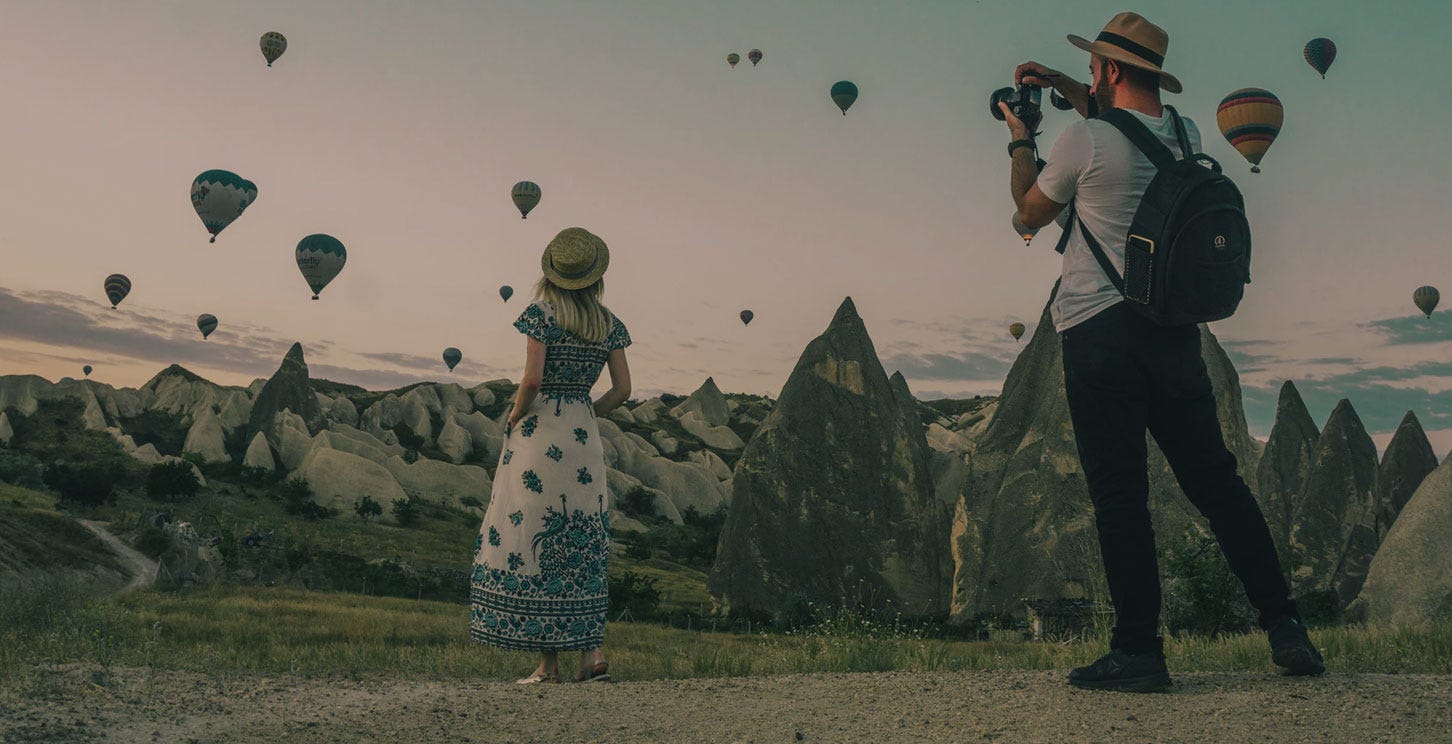 FAQs
Get the answers to the most popular questions. If you haven't found the answer you're looking for, feel free to contact us
What do you sell?

At Civitatis.com we sell a wide variety of guided tours, activities, excursions and airport transfers in major cities worldwide, and are the Spanish speaking market leaders with more than 3,000,000 yearly clients.

Why choose the Civitatis affiliates programme?

We work with local providers to guarantee the quality of our services and the descriptions on Civitatis.com are written by natives in each language.
We've got a huge range of carefully selected products for the English market, and add new activities every week!
We also have products in French, Italian, Portuguese and Spanish.
We've got 10 years of experience, and are the leaders in the online distribution of Spanish language guided tours, excursions and activities in the major destinations around the world.
Affiliation implies no cost, no hidden charges, and no retention fee.
A dedicated affiliates team, to attend to your quetions and work proactively to make sure the collaboration is as successful as posible.
We offer one of the highest rates of commission on the market, which along with our great conversion rate, mean it's easy to make money with us.

Does it cost to sign up?

No, it's totally free and there are no retention fees.

What commission do you offer?

We pay commission on all activities, including free tours!

We offer between 8% and 10% commission on each sale, depending on the monthly volume of sales. And we offer a fixed commission of €1 per free tour participant.

Commission is paid on the previous month's activities, once they have taken place. And payment is either via bank transfer or PayPal.

What happens if my sales drop?

If, following a raise in the commission percentage, your sales drop, we'll keep your commission at the higher level for 3 months. This gives you the opportunity to get back where you belong. We believe in you!

What about cancellations?

We pay commission on all the reservations we charge for. That means that in the case of a cancellation where there is no refund, we'll pay your commission all the same, as this is a service we have charged for.

Remember that if a client cancels their reservation, requests a refund, or there is any kind of fraud, the commission will be discounted from the next payment.

How much are average sales?

In general, our average sale is over €100, and there are always clients who buy several products, or repeat purchases.

Having said this, you must take into account your market: New York for example has a much higher average price than Lisbon.

Who can participate?

To take part in our affiliates programme you must have a web page or blog related in some way to travel. Remember that this page should be functional, and not under construction.

We currently don't work with partners who rely solely on social networks.

How does it work?

Once your registration has been validated, you'll have access to a platform with various resources, statistics and relevant information.

To link to us you just take the URL of any of our products, adding the parameter ?aid=XXX with XXX being your affiliate number. As an example, let's suppose your affiliate number is 10000. Then if you want to add an affiliates link to, say, the New York Contrasts Tour that URL would be https://www.civitatis.com/en/new-york/new-york-contrasts-tour/?aid=10000. Easy!

The code you add to the link not only contains your affiliate number, but also contains a cookie, meaning we can recognise the traffic you're sending to us and pay you any corresponding commission.

We also have widgets, banners, photos and videos available for you to use. And if you'd prefer integration, we also have an API!

Once you've linked our resources you can check performance in the panel.

What happens if the client leaves Civitatis.com?

Our cookie is valid for 30 days, meaning that anything the user buys in the following month will generate commission.

Can I integrate Civitatis' products with my website?

Of course! We have an API, and if you're interested please don't hesitate to write to us for more information.

And if you want to quickly show our product range, we also offer personalised widgets.

Prohibited marketing channels

It is not permitted to bid for the Civitatis brand nor any relayed keywords in Google Adwords, nor any other contextual marketing network.

Do you offer the programme via affiliation networks?

As we want 100% of the commission to get to our affiliates, we don't work with intermediates or affiliation networks.
Earn money using your website