Sustainability
At Civitatis we are committed to sustainable and responsible tourism
Civitatis travellers' manifesto
At Civitatis we are committed to sustainable tourism, which is why we invite you to follow the following simple guidelines so that you can enjoy your trip in a sustainable and responsible way.
Get informed

Before and during the trip, find out about the characteristics of the destination, its history, customs, and living conditions

Civitatis' online guides are an excellent resource to prepare for your trip, and there you'll find plenty of practical information.
At your destination, go to the tourist information points to receive updated information on activities, services, and local regulations.

Look into the health and safety conditions of your destination

Find out where you can get medical assistance and how to contact your embassy in an emergency.

Find out about local laws so you don't unintentionally commit any crimes

Travel with an open mind

Look at your trip as a form of self-education

Value diversity

Respect local customs

Look to understand local customs, norms and traditions, taking into account history, religion, political, social and geographical conditions.
Look for good relationships with the local population, avoid behaviors that may offend them.
Learn a few words in the native language. This will make it easier for you to communicate with the local community.

Respect cultural heritage

Look to participate in, and support, authentic cultural manifestations

Do not damage cultural property, or remove it, or its pieces, from their place

Respect the signs in cultural monuments, such as "dno photos with flash", "do not touch", etc.

Care for the environment

Try to minimize the footprint you leave and maximize the positive impact of your activities on the local community and environment

Prioritise tours on foot or in ecological transport, such as bike, segway or scrooser.
For medium and long distance excursions choose train or group transport, as well as group excursions.

Reduce, reuse, recycle

Wherever you are, save water and energy. Don't forget to turn off the lights, air conditioning or heating, when you leave your accommodation.
Take a bottle with you to refill with water, instead of buying several disposable bottles.
Reuse shopping bags, and prioritise the use of cloth and paper bags.
Avoid buying products with a lot of packaging.
In hotels, ask that towels and sheets be changed only when you need it.
Reduce waste.
Recycle where possible.

Help conserve the natural environment

Care for plant and wild life
Leave waste in the designated places.
Respect the areas with prohibited or restricted access.

Prioritize technology media over print

Read online guides on your electronic device.
Download our applications in the App Store or on Google Play for your mobile or tablet, so you will have useful information and maps at hand without using paper.
Once you book a service with Civitatis, see if you can use the voucher on your phone or tablet: you will find this information below the description of each activity in the "Receipt" section.

Use technology

Prioritize tech media over print

Read online guides on your computer, mobile phone or tablet.
Download our applications on your mobile or tablet to have useful information and maps at your fingertips, without the need to print.
When you book a service with Civitatis, see if you can use the voucher on your mobile: you can find this information under the description of each activity in the "Voucher" section.

Support the local economy

Buy local crafts and products for your souvenirs and gifts

Organize your diet based on the local cuisine

When haggling, keep the concept of fair wages in mind

Do not buy counterfeit products and articles or prohibited by national or international regulations

Defend human rights

If you notice any form of labour exploitation or forced labour, abuse or mistreatment, do not hesitate to report illegal acts, especially if they affect minors or vulnerable people

Respect the rules

Respect local and ineternational laws

Do not participate in the illicit traffic of drugs, weapons, species or protected cultural property, antiques, or dangerous products or substances.

Share your experience

Share your opinions and stories honestly, taking into account the effect they may have on the local community

Promote a culture of sustainable tourism

Promote sustainable tourism, and encourage those around you to follow these guidelines
The Civitatis Traveler Manifesto is based on the Global Code of Ethics for Tourism, the UNWTO Responsible Traveler Tips and the Be a Responsible Traveler campaign from the UNWTO, UNESCO and UNODC.
Civitatis Team Commitment
We are a young, dynamic team, of travellers and dreamers, doing everything possible to provide clients with the very best experiences, always looking to contribute to sustainable development, because:
We're insaitiable... and responsible travellers!

We value diversity

We offer services that value cultural authenticity and biodiversity.
We are a multidisciplinary and international team made up of 14 different nationalities.
We act without discrimination based on gender, race, color, national, social or ethnic origin, age, marital status, sexual orientation, religion, political opinions or any other personal, physical or social condition.

We're transparent and we prioritise communication

We offer objective and truthful information about destinations and services;
We develop communication channels in order to establish solid relationships, consolidate common goals, integrate each one into the team and receive continuous feedback.

Reduce, reuse, recycle

We have a policy of good environmental practices in the office: we avoid printing documents as much as possible, we recycle everything recyclable, we use coffee machines without capsules and much more.
We promote sustainable practices among Civitatis clients and suppliers.

We do our best

We work with a high level of professionalism and a continuous search for excellence.
We make a studied selection of the best services around the world.

We enjoy work (and outside of work)

We promote a good work and non-work environment: flexible hours, fresh fruit every day, yoga classes, board games, sports activities, volunteering, etc.
We recognise the efforts and merits of all workers.
We value everyone's opinion and present suggestions in a constructive and positive way.
We support each other: we ask for and give help when needed.

We do the right thing

We respect current legislation, human rights and international ethical standards.
We act with integrity: we never use bribery, extortion or falsification of documents. We promise not to offer, request or receive high value gifts or unjustified services in order to obtain benefits for the company, for themselves or for a third party, or in order to influence decision making. Symbolic courtesy gifts and donations regulated by law are allowed.
We admit mistakes: we are all human and can make mistakes, the important thing is to try to avoid them, admit them if they arise, seek to solve them and learn based on our own failures and those of others.

We collaborate in the development of sustainable tourism

We give the utmost importance to the opinions and suggestions of our consumers in order to offer the best product: our clients are our eyes.
We work to make tourism accessible to everyone, seeking the best prices and promoting tourism for families, young people, students, the elderly and people with disabilities.
Together with our suppliers, we seek to enhance the positive effect of our services in destinations,aiding in the development of local communities.
We create a positive impact: we promote solidarity initiatives, carry out charity tours, volunteer work, etc.

We are restless

We learn when travelling
All colleagues receive initial and ongoing training: English classes, specific courses for each department, etc.

We inspire

Our clients, to get know the world in an enriching way.
Each member of the team, to develop their potential to the maximum.
Suppliers code of conduct
Civitatis selects suppliers taking into account the quality and price of the services, as well as ethical, social and environmental criteria. Our suppliers must carry out their work in a legal and ethical manner, always respecting human rights. The following Code of Conduct for Suppliers establishes the criteria that our collaborators must meet:
Provide a safe, satisfying and enriching experience

Follow security measures as established by the authorities.
Seek maximum customer satisfaction and provide a complete experience.

Reduce, reuse, recycle

Reduce the use of water, paper and plastics in work facilities and in the development of tourist services.
Recycle paper, glass, plastics, toners, batteries, and other objects as much as possible.

Apply and develop environmentally friendly technologies

Encourage the use of electronic vouchers instead of printed ones.
When barcodes / QR codes are necessary for check-in, incorporate them into Civitatis vouchers, promoting the digital format.

Job quality

Offer safe and pleasant working conditions.
Not to discriminate on the basis of gender, race, color, national, social or ethnic origin, age, marital status, sexual orientation, religion, political opinions or any other personal, physical or social condition.
Reject any expression of abuse of authority, physical, psychological, moral or sexual harassment.
Civitatis DOES NOT collaborate with suppliers that apply any form of exploitation and / or forced labor to their activity.

Support the development of local communities

Contribute to the improvement of the local quality of life: job creation, promotion of local production, respect for indigenous heritage, etc.

Respect cultural authenticity and reject standardisation

Promote authentic cultural manifestations, as long as they respect human rights and do not negatively affect biodiversity.
Not impose external cultures.
When it comes to indigenous tourism, always developed in collaboration with or led by local communities.
Explain to tourists the local norms of behavior through their guides.

Preserve cultural and environmental heritage

Develop activities with the least possible cultural and environmental footprint.
Use the least polluting means of transport possible.
Control tourism to alleviate its negative impact.

Ensure animal welfare

If animals are involved in the activities, the Five Freedoms of Animal Welfare must be respected:

Be free from hunger and thirst: with access to fresh water and a nutritious diet.
Be free from discomfort: providing a suitable environment including shelter and a comfortable resting area.
Be free from pain, injury and disease: through prevention or rapid diagnosis of the same and subsequent effective treatment.
Be free to express normal behavior: providing sufficient space, adequate facilities and, if possible, the company of animals of the animal's own species.
Be free from fear and distress: ensuring the conditions and treatment that avoid physical and / or mental suffering.

Promote sustainable and responsible practices among clients and collaborators

Promote sustainable and responsible practices among clients and collaborators, in line with the Civitatis Manifesto
In activities in which the use of headphones is necessary, encourage clients to use their own headphones to avoid the use of single-use headphones.

Integrity

To not offer, request or receive gifts of high value or unjustified services in order to obtain benefits for the company, for themselves or for a third party, or in order to influence decision-making. Symbolic courtesy gifts and donations regulated by law are allowed.
To not implement any other practice of bribery or extortion.
To not falsify documents under any circumstances.
Committed to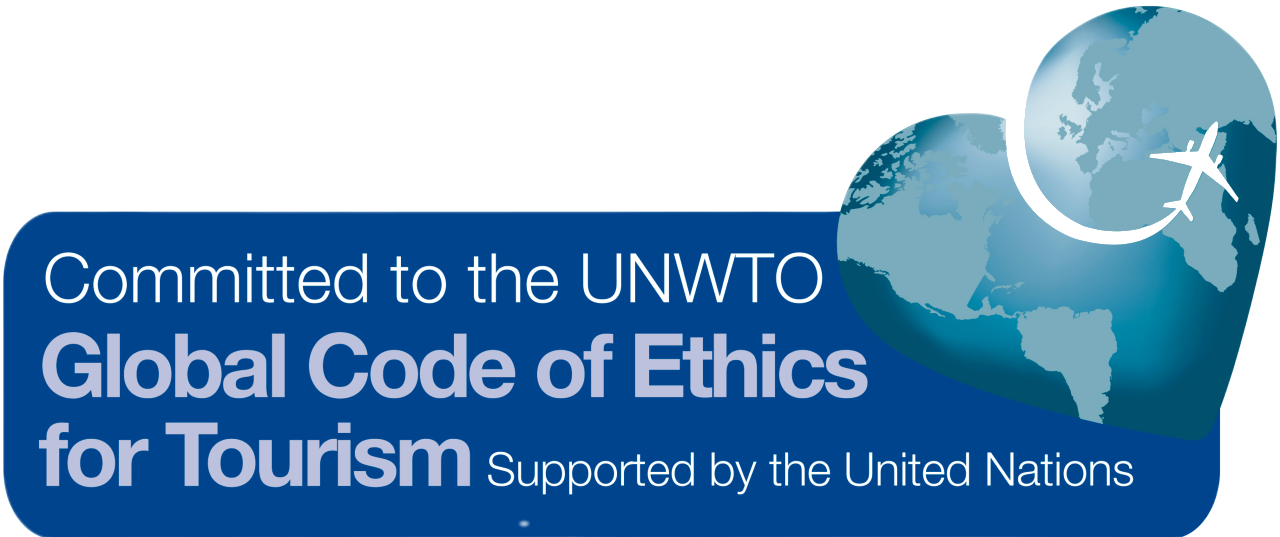 Articles

Get in touch with our sustainability team

sustainability@civitatis.com

+34 912 93 92 93

Civitatis Sustainability Report

Report 2017-2020

1.145KB
Information of interest