We currently don't have any scheduled dates for this activity.
The ancient Romans founded Caesaraugusta. Under Muslim rule, it became Saraqusta. Discover the fascinating history of Zaragoza on this free walking tour of the city.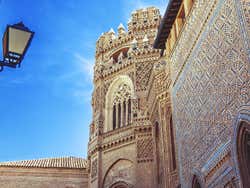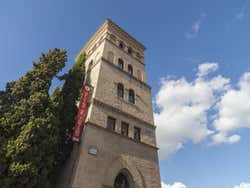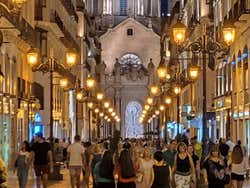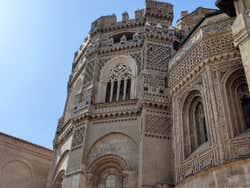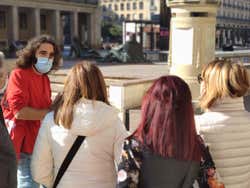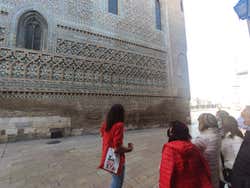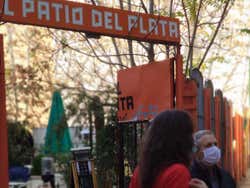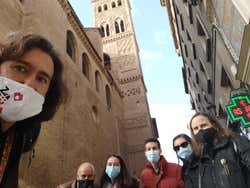 Traveller photos
Free Walking Tour of Zaragoza
Your free tour of Zaragoza's historic centre will begin in the Plaza de España. This square is located at the site of the ancient Roman entrance to the Aragonese capital, the oldest part of the city.
Learn all about the origins of Zaragoza as you explore its Roman remains, which date back to the first century CE, when Emperor Augustus founded a city on banks of the Ebro River and named it Caesaraugusta.
Firstly, you'll visit the Puerta Cinegia, the former southern entrance to the Roman city, before you head over to Plaza de San Felipe. Here, you'll learn the story of the 'Leaning Tower of Zaragoza'. Also called the Torre Nueva, the watchtower was demolished by the city council in the 19th century, claiming that it posed a risk to the surrounding area.
Your free guided tour of Zaragoza will continue through the winding streets of El Tubo, an area of the city famous for its tapas. You'll arrive at Plaza del Pilar, right in the heart of the city, where you can admire the magnificent Baroque exterior of the Basilica of Our Lady of the Pillar as your guide reveals interesting curiosities about the 'Patron Saint of Hispanic Peoples'. Not far from here, you'll reach the Cathedral of the Saviour, also known as La Seo de Zaragoza. This UNESCO World Heritage Site is an incredible mix of architectural styles, from Gothic to Mudejar to Baroque.
You'll then visit the old Roman walls of Zaragoza, and see where the ancient ruins meet the Tower of Zuda, observing yet again the fusion of Roman and Muslim architecture. Finally, your guided walking tour will end by the Roman Theatre, which, while over 2000 years old, wasn't actually discovered until the second half of the 20th century.
Groups
Groups with over 5 people will not be allowed to participate in this free walking tour. If you're a group of 5 or more people, or if you prefer a more personalised service, you can reserve a private tour of Zaragoza instead. You'll have a guide just for you: there won't be anyone else in the group except you and your partner, family or friends.
View complete description
We currently don't have any scheduled dates for this activity.
Free cancellation
If you are not able to attend the tour, please cancel your reservation, otherwise the guide will be waiting for you.