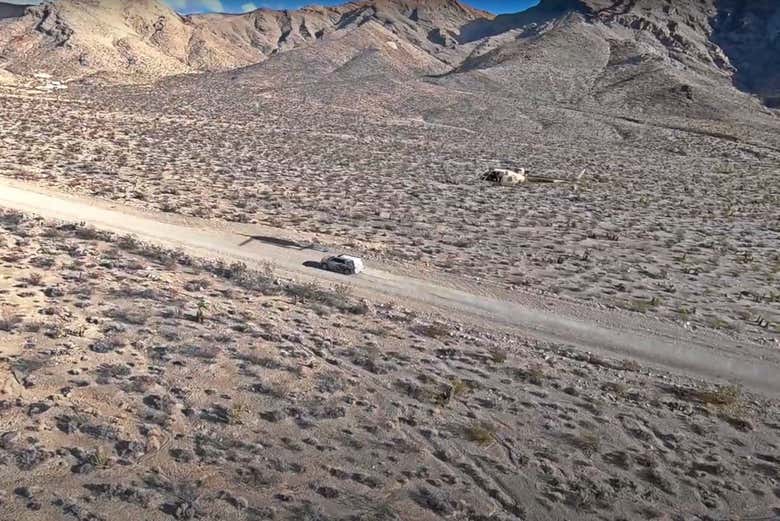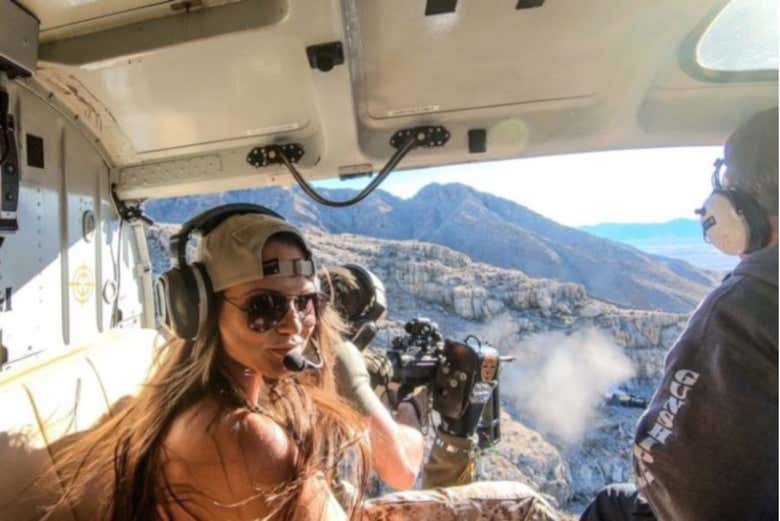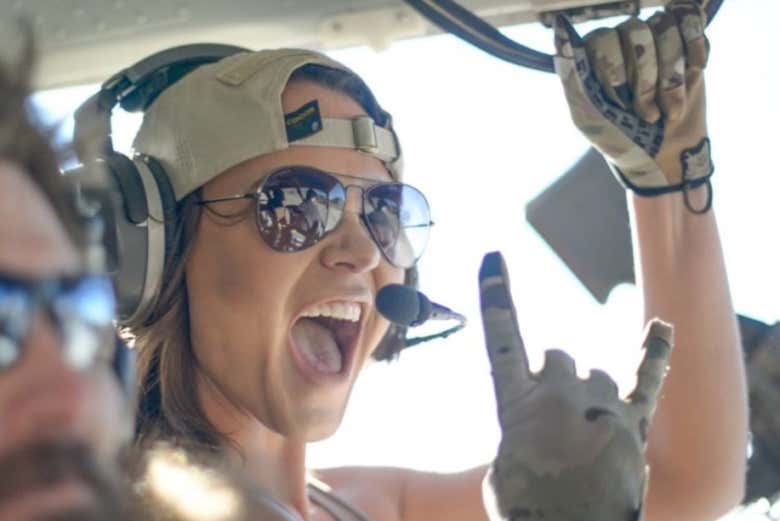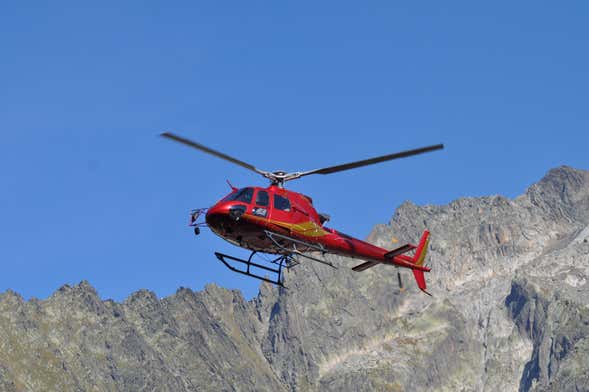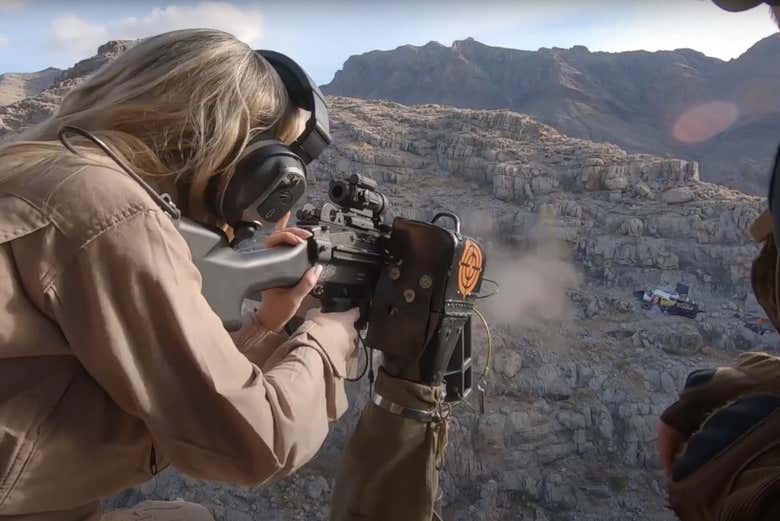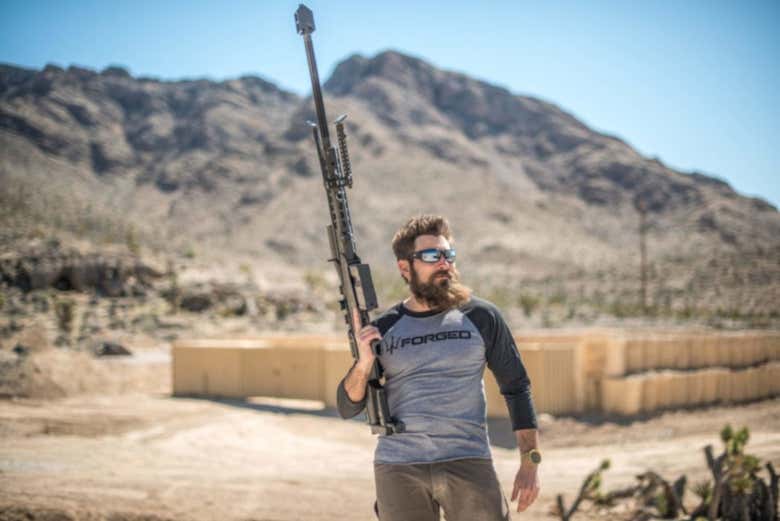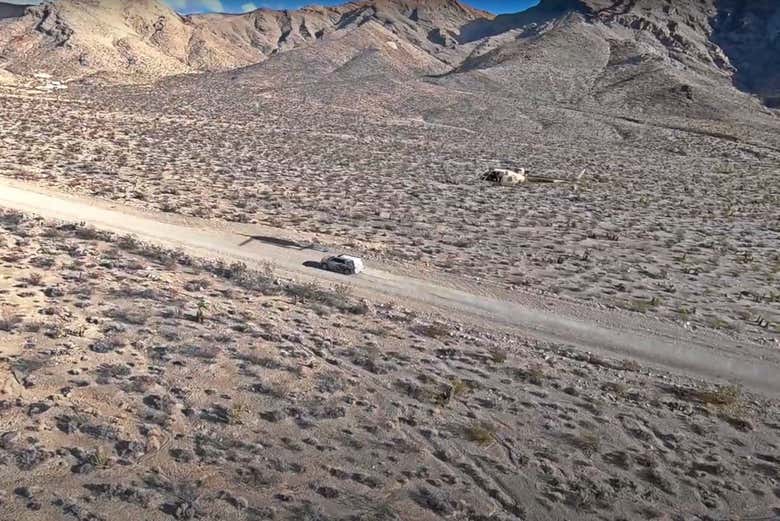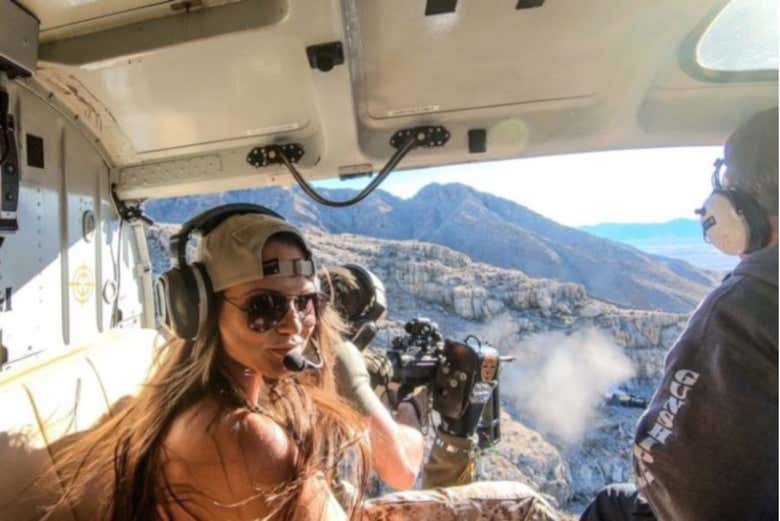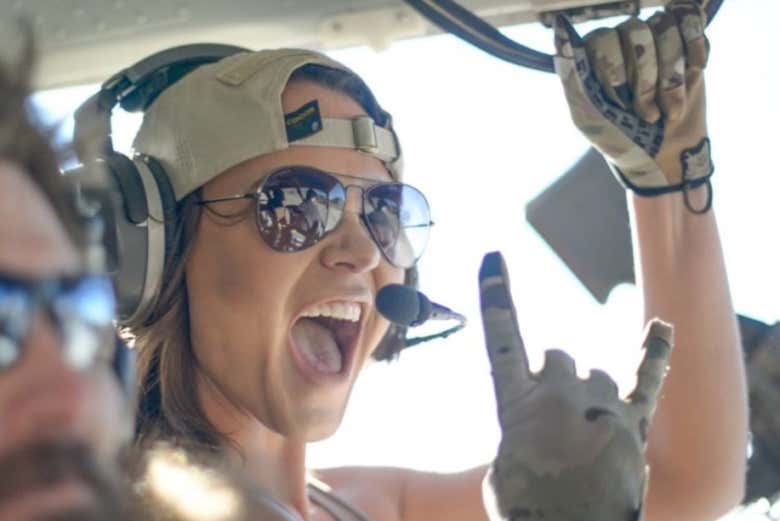 See more photos (8)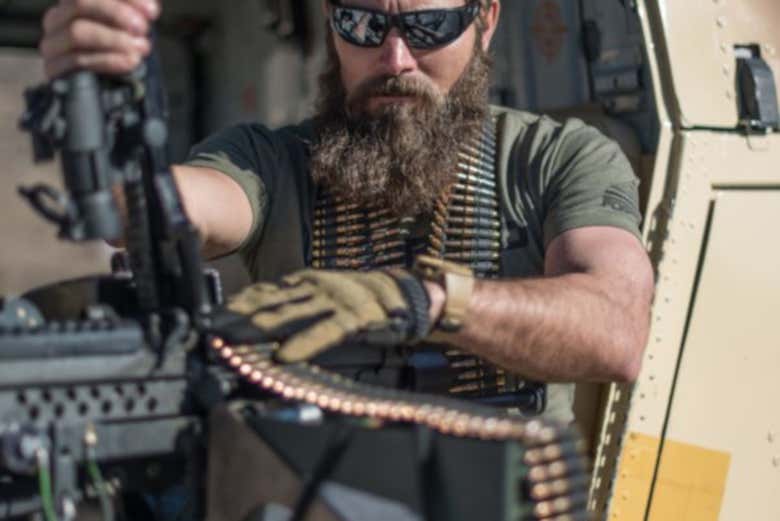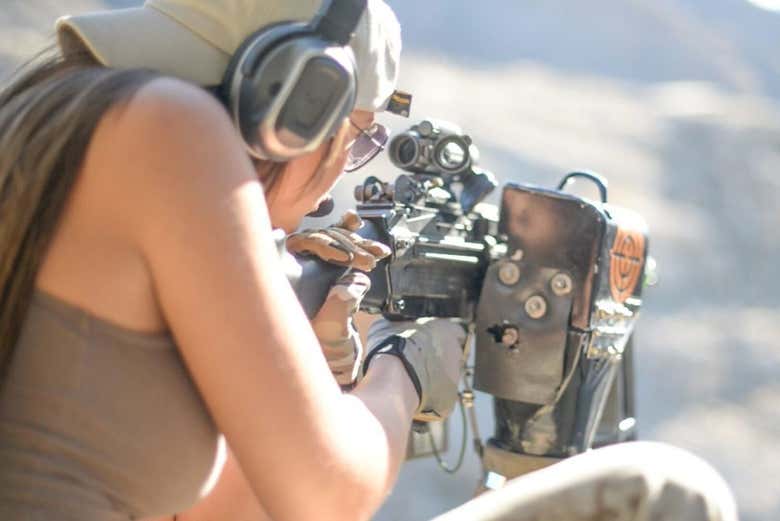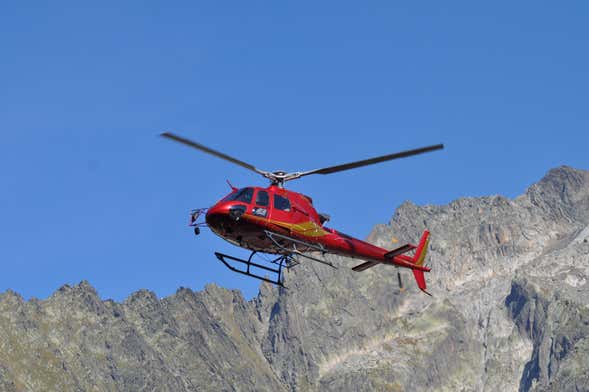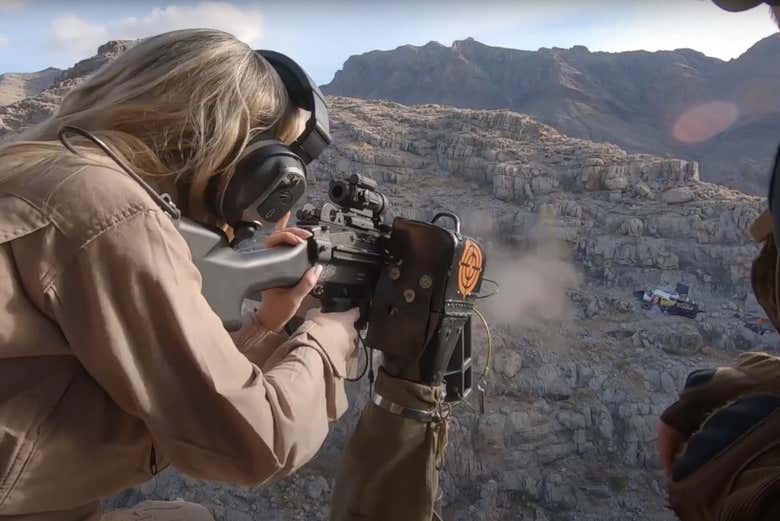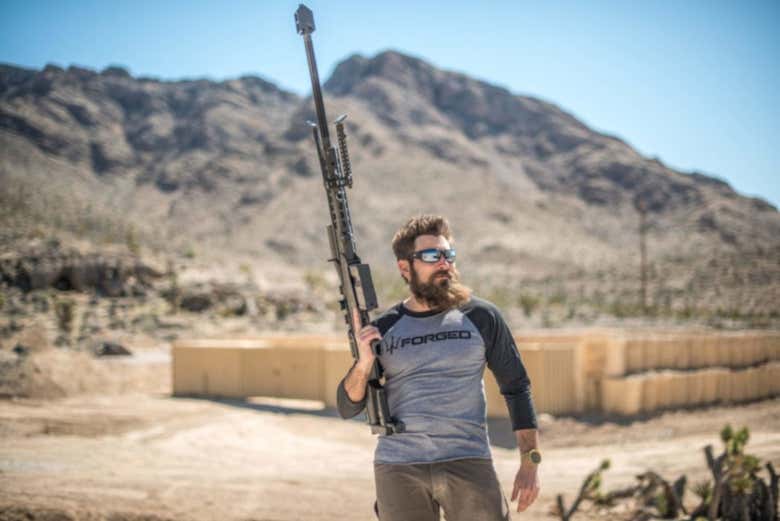 We currently don't have any scheduled dates for this activity.
In Las Vegas, you can fly in a helicopter, and you can shoot but... both at once? Yes, you can, with this totally unique experience!
Description
Twenty-eight hectares of terrain in the Mojave desert, rock from the Vietnam war period, and an incredible arsenal of weapons, military vehicles, tanks and even a helicopter. And the most important, old planes, zombies, moving targets and hundreds of different 'enemies' to shoot at!
The Toys
Here you can see the different weapons that you can try:
M249: Widely used in the USA, this gun fires 900 rounds per minute!
134 Minigun: Rotating machine gun with 6 barrels which can fire 6000 rounds per minute!
Barrett M82: High power rifle with a telescopic sight. Widely used by special forces around the world.
M4 Carabine: Short assault rifle, and the main weapon used by the U.S. Military, and SWAT. Can fire up to 950 rounds per minute.
M113: An amphibious passenger transport vehicle. It comes equipped with a Browning M2, which itself fires up to 635 rounds per minute.
Humvee: Military vehicle which began the Hummer brand. On top it comes equipped with a M134 Minigun.
M60 Patton Tank: A 49 ton tank, with a 105mm M68 Cannon as its main weapon, available with the Captain General Civitatis option.
Options
We offer six different packages, the two first ones being only aerial, wilst the other four combine both air and land.
Civitatis Soldier: Flying in a helicopter you'll be able to shoot 125 bullets from a M249 machine gun.
Civitatis Lieutenant: 125 shots with the M249 in the helicopter, 2 shots with the M82 and 30 with the M4 on land.
Civitatis Commander: From the helicopter, 250 shots with the M249 plus air assault & additional flight time. On land, 2 shots with the M82 and 60 with the M4 or MP5.
All of the experiences include a video of the experience worth US$ 100. And you can add more shots, and other weapons on the day of the activity if you wish.
View complete description
Free cancellation
Free! Free cancellation up to 48 hours before the activity starts. If you cancel under this time, you will be refunded 100%. If you do not show up, you will not be refunded.
We currently don't have any scheduled dates for this activity.
Gunship Helicopters, Range, And Tanks